The flamingo who showed Aussie businesses how to recruit
Australia's most popular recruitment website, SEEK, needed to show businesses how its Premium Ads product worked and delivered real benefits. The company, however, hadn't done much B2B marketing. We were asked to develop a B2B strategy and creative campaign.
The objective
Educate SME direct hirers and get them using the new SEEK Premium Ads. Develop a creative platform for the SEEK Premium Ads launch that reflects the customer value proposition "Premium Ads reach more people to ensure your ad is seen by more relevant candidates".
Scope of work
Campaign concept
Digital display ads
Campaign landing page
Marketing email
Online videos
How we did it
We created an integrated digital ecosystem to drive traffic to the campaign landing page from many touchpoints. These included eDMs, paid and earned social posts, digital display ads and retargeted digital display ads.
We created a new animated character – Charles the flamingo – and used him to represent the stretch of the Premium Ads offering and how it provides the opportunity to be noticed by the most relevant candidates.
Results in numbers
mentioned SEEK when describing ad to a colleague
more likely to purchase Premium Ads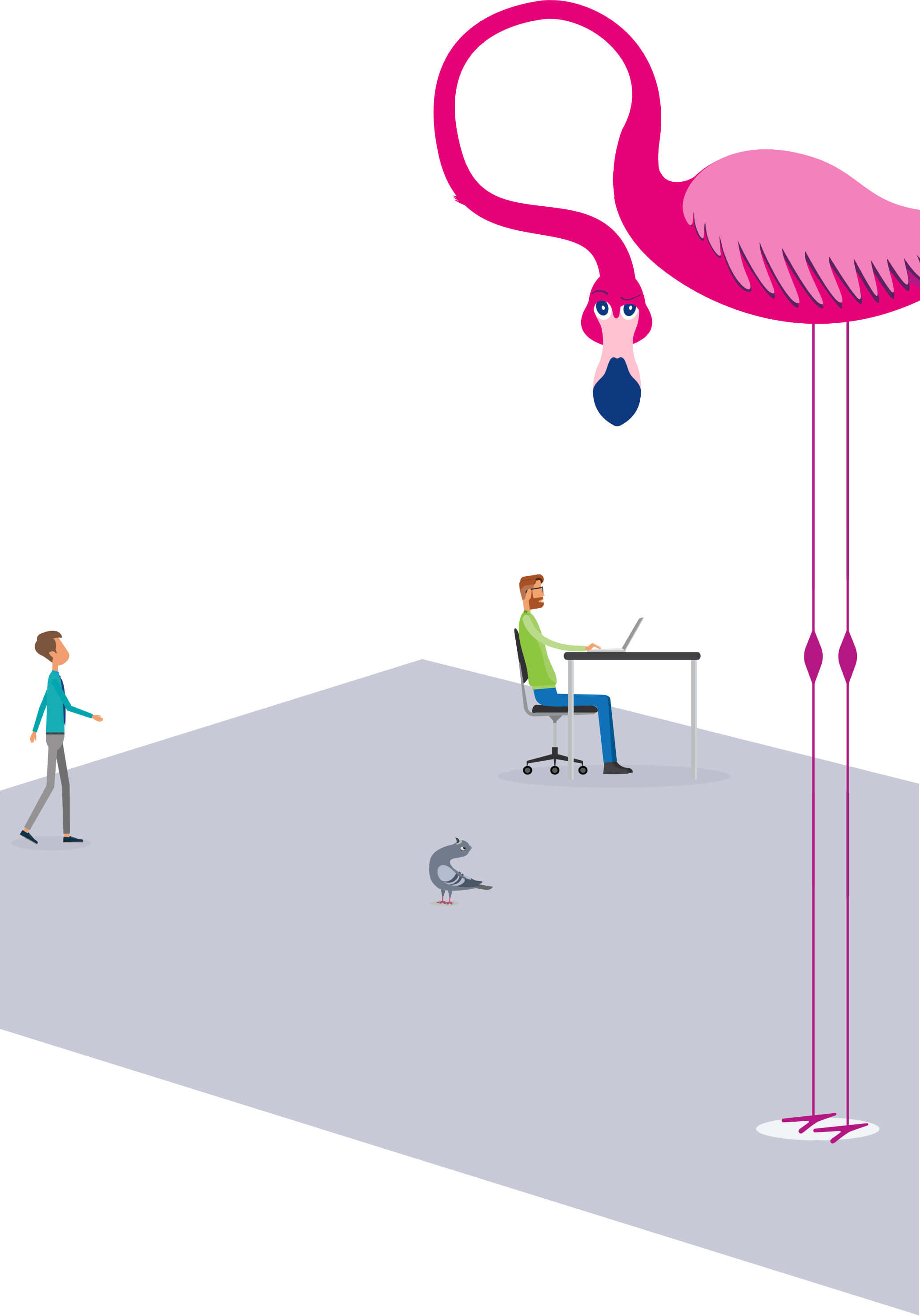 SBP created a unique and memorable creative concept that brought tangibility to the Premium Ads product and clearly articulated the reach and visibility benefits of the product. This was the first B2B digital product campaign that SEEK has launched.

Serena Nance Senior Marketing Associate, Partners & Projects, SEEK
Switched on
Ideas, inspiration and other interesting stuff from the Six Black Pens team.