For Pledge No.6, we got hands-on in the kitchen – and the wrapping room! – to help a community group tackling one of Australia's most common life-limiting genetic conditions.
Supporting the fight against cystic fibrosis was the latest opportunity for us to fulfil our Six Black Pens '10 for 10' pledge in 2019 – our way of marking a decade in business by giving back to our community and environment.
We kicked off our efforts on a cool August day when, to raise funds for Cystic Fibrosis Community Care (CFCC), the entire SBP team pitched in to bake – and, of course, enjoy – plates of tempting treats for a morning tea in our Pyrmont office.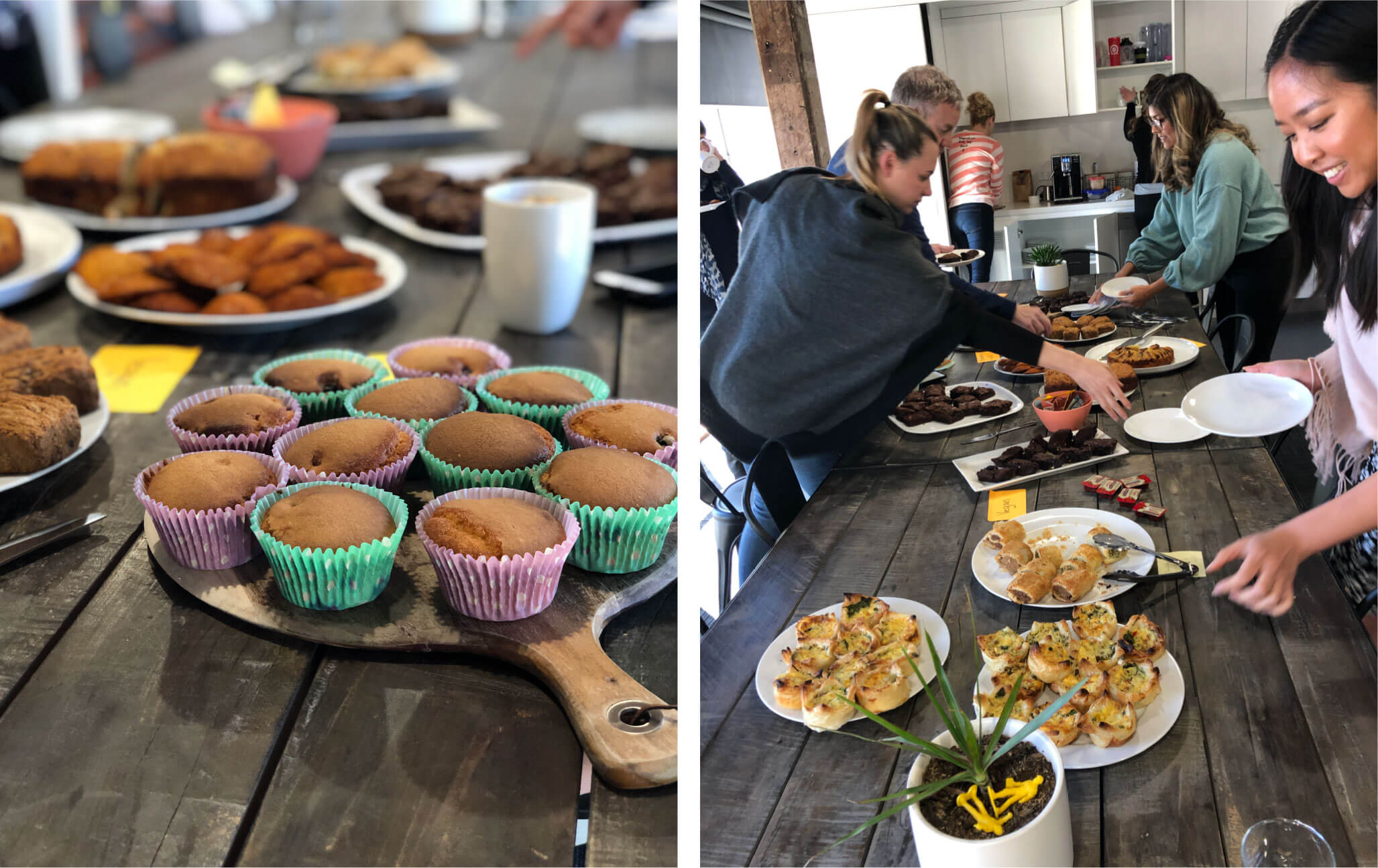 On top of that, a trio of SBP team members volunteered to make the trip to Burwood in Sydney's Inner West to wrap literally hundreds of gifts in preparation for the community group's biggest night of the year.
A commonplace condition
Cystic fibrosis is the most common life-limiting genetic condition affecting Australians. It's caused by a faulty gene that disrupts the movement of salt and water in the body's cells, resulting in an excessive build-up of mucus in the lungs, airways and digestive system.
In Australia, 3,500 people are living with the condition and, worldwide, about one in 25 people carry the recessive gene.
You might be one of those people and have no idea – most carriers of the gene are unaware of the fact. Yet, if both youand your partner do carry the gene, your children have a one in four chance of being born with the condition.
Things are improving, but…
Babies born with cystic fibrosis today are living longer and more fulfilling lives thanks to advancesin medicine. But there's still no cure. Meanwhile, those with cystic fibrosis must take multiple drugs (up to 60 capsules a day) and have daily physiotherapy sessions (that can last up to four hours)to clear their lungs. They're frequently admitted to hospital.
Community groups like CFCC help enormously, offering critical support to affected families, often when they need it the most.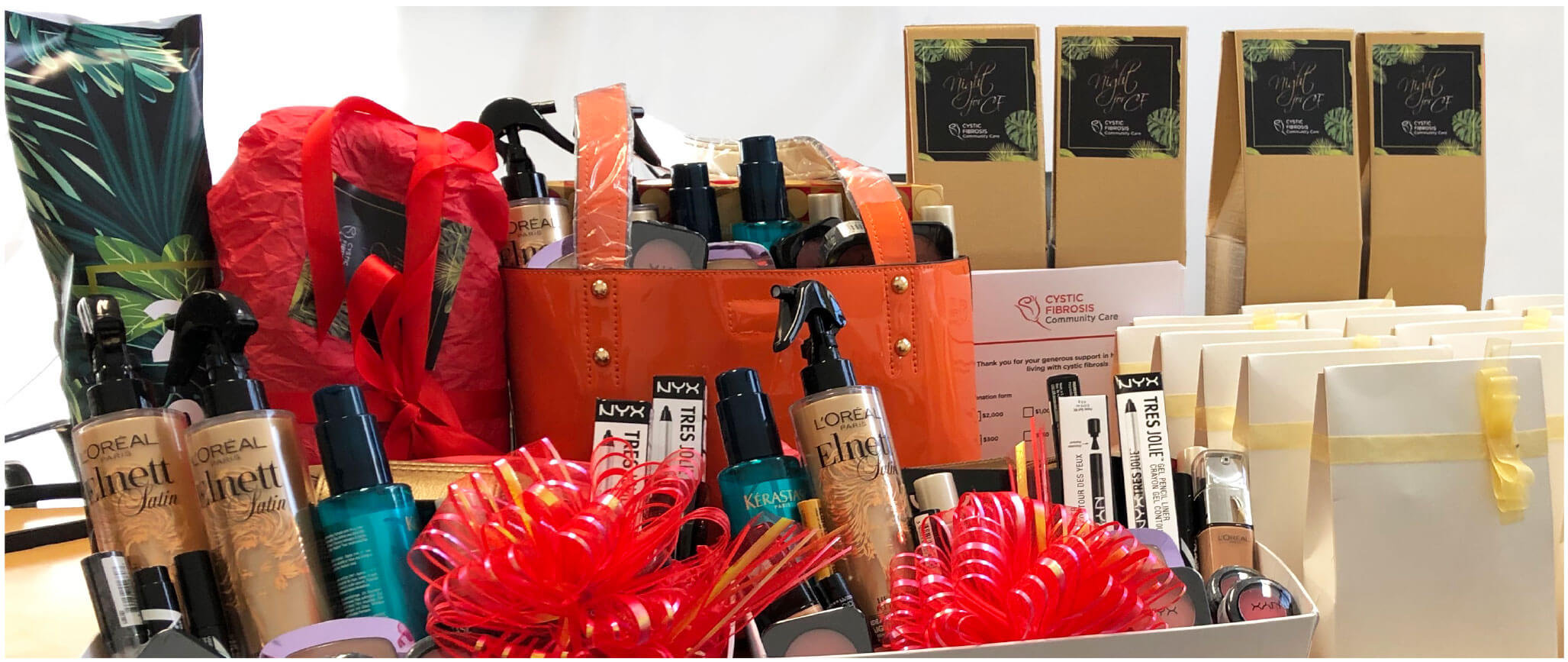 Preparing for the night of nights
Each year, CFCC holds gala balls in Victoria and NSW – a night of dining, dancing and, importantly, fundraising.
That's where our three Six Black Pens volunteers came in. There were numerous prizes to be wrapped for the NSW event – including 200 bottles of wine and baskets full of other goodies.
The SBP trio worked hard throughout their day at CFCC's Burwood office, taking enormous satisfaction from the knowledge that, in some small way, they'd helped the not-for-profit organisation in its huge efforts to make life better for those with cystic fibrosis.
While it's too late to book a ticket to this year's gala balls, there are still plenty of ways you can make a difference to the lives of those with the genetic condition. To find out how, visit https://cfcc.org.au